Bmore Strings
Bmore Strings is a violin and viola studio directed by Liz Wisniewski that offers personalized instruction in violin, viola, music theory, and music composition to students in Baltimore City and surrounding counties. All lessons are individualized and cater to each student's own musical needs and interests.
Bmore Strings is located in Baltimore's unique and historic Hampden-Woodberry neighborhood. Our studio is located inside the Meadow Mill Building which is nestled in the Jones Falls Valley, and is home to Bmore Strings along with School of Rock, Morton Street Dance Center, and a host of other artisans, schools, and businesses. The studio serves the Hampden, Wyman Park, Roland Park, Mount Washington, Charles Village, Mount Vernon, Fells Point, Canton, Patterson Park, and surrounding neighborhoods.
Bmore Strings accepts students year-round and we are always happy to welcome new students into our creative community!
Our Values
Bmore Strings values all of our students and families. We celebrate each individual's race, gender, orientation, beliefs, socioeconomic status, music style preference, and music learning process. We strive to foster a safe and inclusive learning environment that supports creativity and respect for all members of our community.
Associations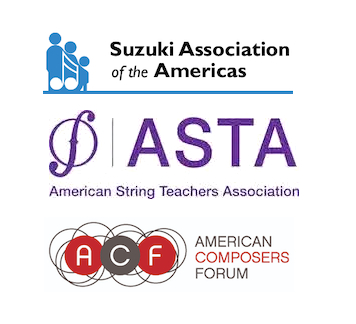 Director & Teacher
Liz Wisniewski holds a B.M. in Viola Performance and Film Music from Berklee College of Music, and a M.A. in Music Composition from Mills College. She has studied viola performance with Hank Dutt of Kronos Quartet, and music composition with Fred Frith.
Liz has over 15 years of teaching experience with both K-12 and college level students. She has received teacher training and registration with the Suzuki Association of the Americas (SAA), and is also a member of the American String Teachers Association (ASTA), and the American Composers Forum (ACF). Liz has also received grant funding from the Maryland State Arts Council (MSAC) and the Baltimore Office of Promotion and the Arts (BOPA). Liz directs Bmore Strings, which is a violin and viola studio that offers personalized instruction in violin, viola, music theory, and music composition to students in Baltimore City and surrounding areas.
Liz is a critically acclaimed musician and composer. She has performed at rock clubs, D.I.Y. spaces, art galleries, chamber music venues, music festivals, and academic conferences throughout the United States. Career highlights include performances at Signal Flow Festival, Mills College; High Zero Festival (Baltimore, MD); several performances at the Baltimore Museum of Art; The Walters Art Museum (Baltimore, MD); and The Stone (New York City, NY).
---
"Liz Wisniewski has inspired my daughter to practice and develop a love for playing the violin. Liz models how to play while showing patience, knowledge and expertise. She works with my young musician to choose appropriate repertoire that she enjoys. We are thrilled to continue lessons with this talented teacher!"

Charlene B.
---