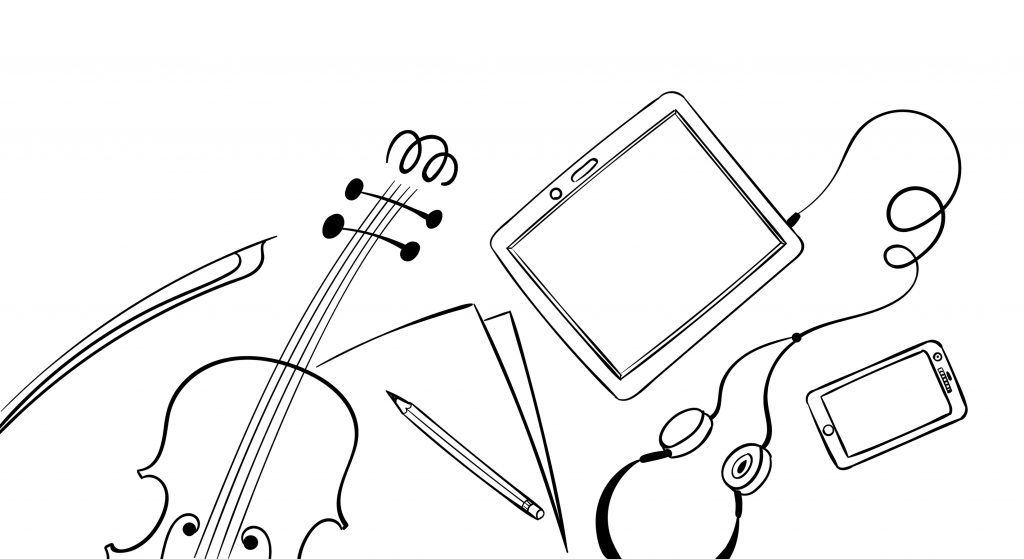 Using Zoom
Bmore Strings is using the video conferencing program Zoom for online lessons.
Prior to your first online lesson, please sign-up and create a Zoom account here: www.zoom.us, and also fill out Bmore Strings' Video Recording Permission Form here: www.bmorestrings.com/forms.
No Zoom application download is required unless you are using a mobile device.
Shortly before your first lesson, you will receive a Zoom lesson invite by email.
Lesson notes will be emailed to students by the end of each teaching day.
Virtual Devices
Devices being used for online lessons should be fully charged or plugged into a power source. Laptops, desktops, tablets, and smart phones all work with Zoom.
Arrange the device's camera so there is a full view of the student's upper torso. This camera view should also include the instrument and bow in playing position.
Musical Instrument
Please have your instrument tuned and ready to play. For students who need help tuning, we can do this together at the beginning of your lesson.
Metronome & Tuner
Please have your metronome and tuner easily accessible. If you do not have a metronome or tuner at home, or if they are digital and the devices are in use, we can use mine during the lesson as needed.
Music Stand
Your music stand should be set-up, and ready to use. If you do not have a music stand at home, whatever you use to hold your music while practicing should be fine.
Music Books & Pencil
Please have all music books, assignments, and a pencil for taking notes close-by.